Everyone knows that finding just the right hairstylist is such a pain in the ass and you can end up looking for them for several years. Unlike us humans the animals do not need to worry about that. While we spend hundreds of dollars to make our hairs look perfect and stylish, nature does their hairstyling for free. Some of these hairstyles are so elegant that you are never going to have a hair day like them. For example the horse with amazing locks; millions of girls would be jealous of her and would do anything to have hairs like it.
Today for our readers we have gathered a list of such animals that are rocking with their elegant hairstyles. Scroll down to look for yourself and choose the one you like best.
Punk looking turtle rocking with his algae mane

With hairs like these she could be a model…wait she is

Cutest baby of his mother

When you and your best friend go to the same hairdresser

The fluffiest of fluffy fluff

My father was a catfish and my mother… a fish with cat qualities.

Boy band member of Llamas

Peacock spider rocking it with his hairy abdomen

Bad boys do not brush hairs

We all know someone with hair like this

Hipster by default

Frizzy hair

A Hare with Flair

Curls for girls

Quite college to join a band

Not a mop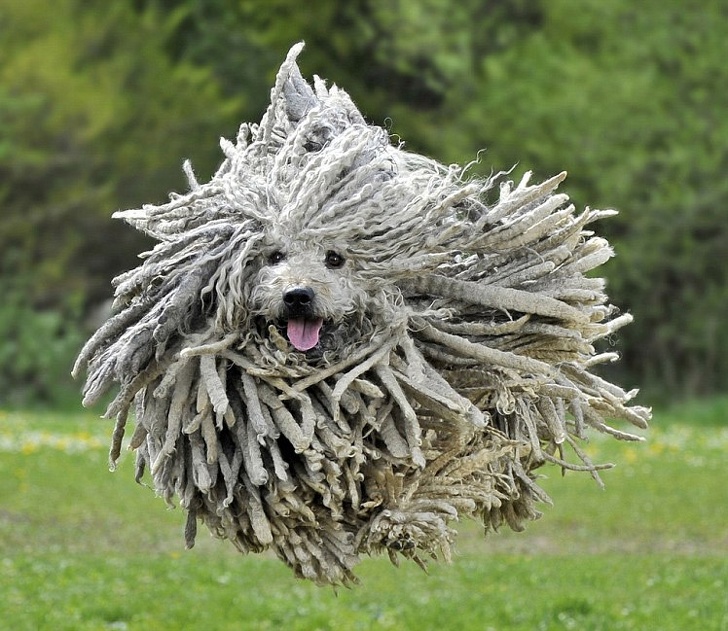 Jacobin Pigeon

Who cares about eyes if you have awesome hair

Melt away with hair

No one will ever have as good a hair day as this horse

Related Content
Ocean waters at Faroe Islands runs red with blood of slaughtered dolphins
Husky Gets Stuck On Coconut Tree, The Internet Decides To Help…
Banner the Hero Husky finds a box full of near death kittens and