Have you ever been walking down the street, only to find yourself fighting to restrain your laughter when you spy a lady who looks just like the pug she's walking? Or perhaps people are always telling you that you and your cat bear a striking resemblance to one another, though you've never been able to see it? As you'll see in the following pictures of pets and their owners, there actually is truth to the age old rumor that people tend to look like their furry little adopted friends.
So what is it that makes people who look like their pets so common? Researchers suspect that it's the recognition of familiar features that subconsciously attracts people to pets who bear a resemblance to themselves. Regardless, enjoy the fruits of this random psychological phenomenon via these hysterical photos of people who look just like their pets – and pets that look like their owners!
These Gossiping Blonde Gals

Uncanny resemblance between an owner and his Afghan Hound

The best-mustachioed pair I've ever seen

This Pooch Who Assures His Buddy That Roly Poly Is Beautiful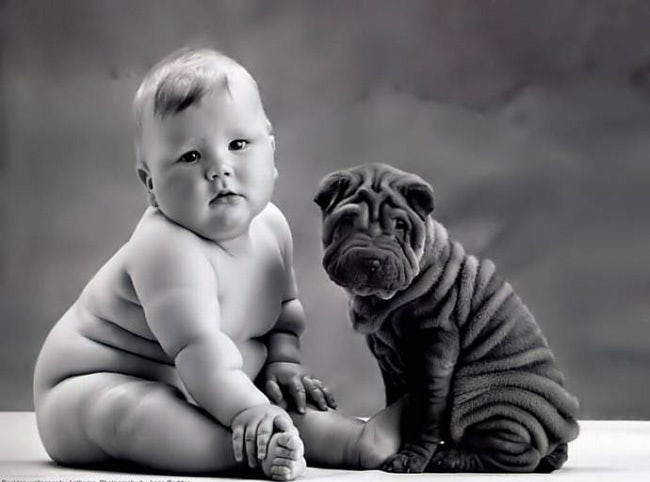 This Big-Toothed Boy Who's Nailing His Mom's Grin

This Wrinkly Little Wild Man and His Matching Dad

This Cool-Eyed Kitty and His Matching Fur-Bro

This Wild-Eyed Little Man and His Matching Model Mom

Selfie time!

These two were clearly made for each other.

The resemblance is uncanny

It's all in the hair

Like Owner Like Cat

Playing it cool

Made for each other

The Double Chin Twins!

Related Content
Photos Of Melanistic (All Black) Animals That Will Make You Awww
Adorable Before-And-After Photos Of Dogs And Their Owners Growing Together
Leave your vote
This post was created with our nice and easy submission form. Create your post!