It is a well established fact that whoever has logged on to intent has once or twice seen the pictures of cute and cuddly cats. However how many of us can actually say that they have actually seen the dark and scary side of these adorable animals?
A little water can do wonders for these cute animals and they embody the true essence of "Jekyll and the Hyde" when they soaking wet. Even the fluffiest of the fur balls can turn into something scary straight from a horror novel.
Beware of what you are about to see as it can pretty much haunt you in your dreams tonight. Below are the pictures of cats, dogs, hamsters and many other animals that we think of as cute but were actually transformed into things of nightmares with just a splash of water.
This kitty will have his vengeance when you are asleep

The eyes seem to suck your soul out!!!

Something straight from an apocalyptic zombie movie

Who Dare Disturb Swamp Sloth's Slumber?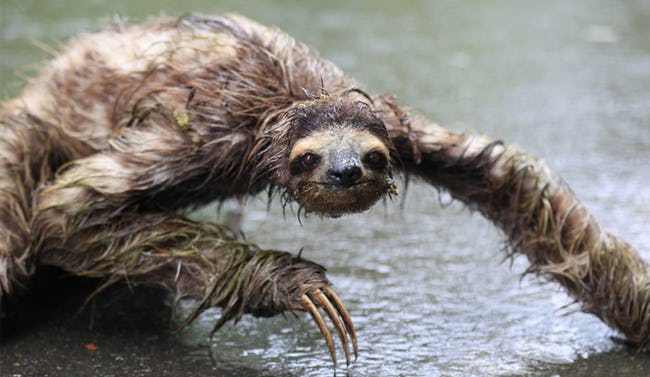 This wet Llama is a stuff of nightmares

This Chihuahua Longs to Watch the World Burn

Vampire Kitty

http://brushymountainpartnersllc.com
Perdy Face Boy….

He looks someone who makes deals on Devil's behalf

Witch doctor of animal kingdom

For this humility; he is going to make you pay

Hogwarts Reject Owl Does Not Care About Your Urgent Mail

Saruman's Best Bud: Dog-uman the Damp

Looks like a villain who is plotting to take over the world

Related Content
Leave your vote
This post was created with our nice and easy submission form. Create your post!