If you live online like we do, you have probably noticed that there are basically two things ruling the web right now, cats and food.Being passioned about both of them, Russian artist Ksenia last January decided to create an Instagram account to express the best of these two worlds, and this is how @cats_in_food project started.Today the account garnered tens of thousands of followers, and looking at the following images we can definitely understand why they are the trendiest page involving cats and food right now.But what's great about Cats In Food is that Ksenia is taking requests and photoshopping cats on commission, so if you'd like to have your furry friend photoshopped on some kind of food it's definitely the right time to do it.
The Croissant Cat

Blue Berry Kitty

Chocolate Lava Cat…pun Intended

Chocolate Chip Pancake Cat

Pastry Kitty

White Cat Chocolate

Angry Kitty Oreo

Potato Cat

Milkshake Cat

Cat Cone

Catty Peary

Cotton Candy Cat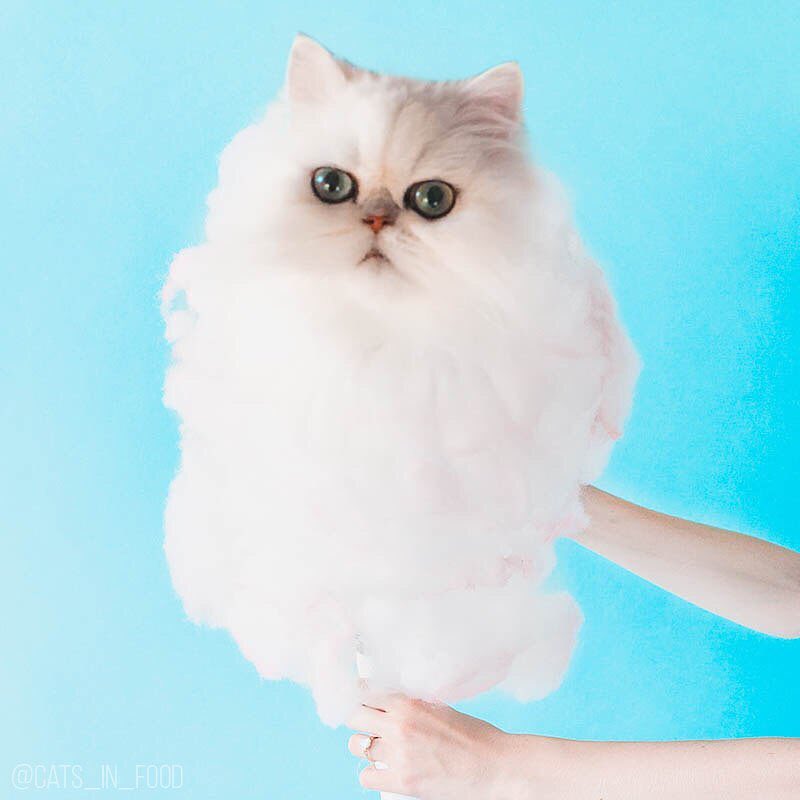 Kitty Pop

Related Content
Hero Dog Gets Bitten By a Venomous Rattlesnake after Jumping In
Leave your vote
This post was created with our nice and easy submission form. Create your post!